5 easy care tips for your new tiara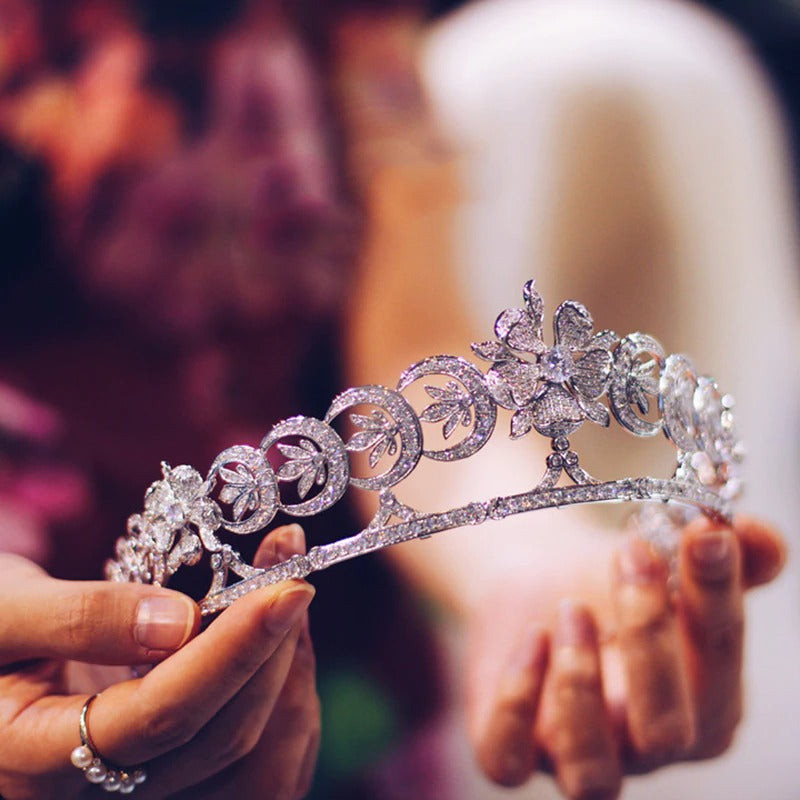 So you have finally received your new tiara! Every woman remembers their first tiara, whether it was for wedding, quinceanera or even for your birthday.
In order to keep the longevity of your newest adornment, here's what you need to know. 
Never submerge your tiara in water.
Doing so will tarnish your tiara and will damage the delicate detailing and exacerbate discolouration. 


When not in use, store the tiara in a cloth bag or in a box at room temperature. Bonus if you can add a silica gel pack to absorb any moisture. 


Do not use hairspray, aerosols or gel on your hair while wearing the tiara.
Doing so will dull the shine and leave a film on the tiara. Instead, remember to spray your hair before putting on the tiara. 


If you do need to clean the tiara, make sure to use a microfiber cleaning cloth to polish large rhinestones and cubic zircon pieces. You can decide to use rubbing alcohol with Q-tips for hard to reach areas. 


Ensure that your hands are clean and free from grease or dirt before handling your new tiara. 


There you have it! 5 simple and easy ways to look after your new tiara.